It is a well-known fact that you need to vary your training to avoid stagnation. The body gets used to regular stress, and progress slows down or even stops.
Workoutic will modify your workout every 30 days. It will choose a new workout template, a different training split, include new exercises, or choose a new Weider training system. The possibilities are endless, and everything is carefully set up. This way you can be 100% sure that your workout will be modified periodically, and you'll avoid stagnation.
With each exercise, you can note the weight of the dumbbell or the gym machine. Workoutic will add all of these together, and you will know how many tons you lifted during your workout. This way you can monitor your progress.
Does your training include a machine that is not available at your gym? Or do you have medical restrictions that prevent you from doing a specific exercise properly? No problem! You can replace the exercise in your training plan for another one.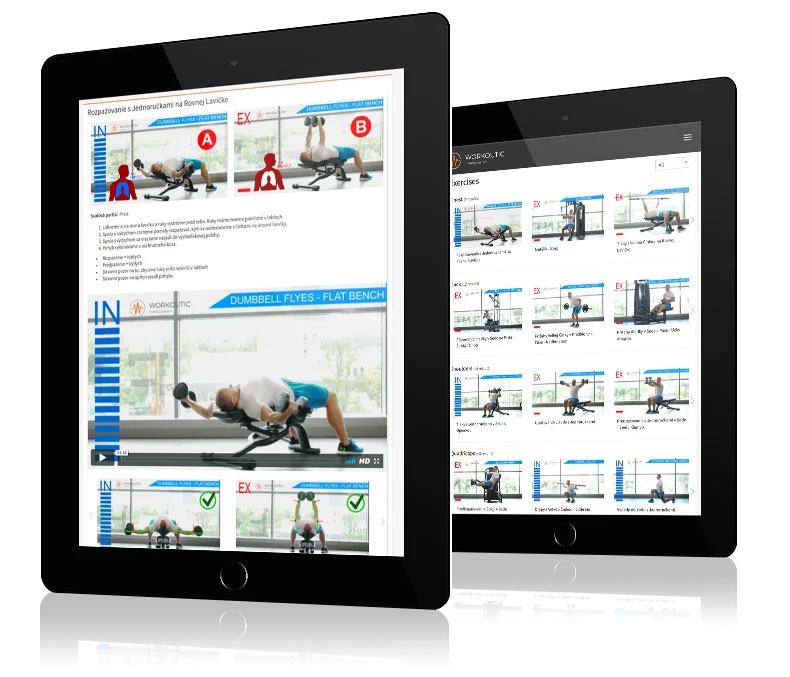 If you're not sure about the technique of the exercise, don't know how to breathe properly, or want to check if you're performing the exercise properly, just open the detailed view of the exercise with all the basic information included. Each exercise has its own instructional video with simple animations that explain the proper technique as well as the most common mistakes made during the exercise. Each video also contains a breathing equalizer that shows how to breathe properly during the whole video.
Sign up and get your program right now. No need to wait for a trainer or nutritionist to draw up an expensive plan for you. Workoutic works quickly, effectively, and flawlessly!